TrekRadio.net and Massively.com are proud to host a Q&A session with the developers of the wildly popular free-to-play video game Star Trek Online! This year will be Cryptic Studios' first ever panel appearance at Creation Entertainment's Official Star Trek Las Vegas Convention. The developers will be answering your questions and presenting exciting audio-visual tidbits for the convention crowd; including trailers and a few "sneak-peaks" of upcoming game content.

Representatives in attendance include:
Daniel Stahl, Executive Producer – Makes it so!
Jesse Heinig, Content Designer – Responsible for the implementation of concepts, objects, maps, story creation and development.
Thomas Marrone, UI and Concept Artist – Creates art assets for icons and objects, pogs for ships, and interface elements for mini games and banks.
Brandon Felczer, Community Manager – Monitors forums and media outlets, assembles blogs, and coordinates public relations and press releases.
In the game, the Star Trek universe truly comes to life on a massive scale. Players captain their own starships as part of the Federation or Klingon Empire, journey to strange new worlds and take part in epic ground and space missions. Cryptic staff will bring gaming and Trek fans alike all of the behind-the-scenes news and information they crave, as well as some surprises for those in attendance. So whether you're a player, fan, or green-blooded hobgoblin this panel will have something for you!

A subsidiary of Perfect World Entertainment, Cryptic Studios is a leading developer of massively multiplayer online role playing games such as the innovative and successful City of Heroes, City of Villains, Champions Online and the eagerly anticipated title Neverwinter. Massively is the online source for news, rumors, interviews and opinion pieces relating to the global MMORPG community. Trek Radio is the internet's first dedicated Star Trek Radio network, featuring a wide variety of popular music, podcasts, radio dramas, live DJs, and the latest in entertainment news.

This very special panel is scheduled for Saturday 11am to Noon: don't miss it!

For full details on The Official STAR TREK Convention at The Rio Suites Hotel & Casino in Las Vegas (August 9-12, 2012) click on through to: http://www.creationent.com/cal/st_lasvegas.html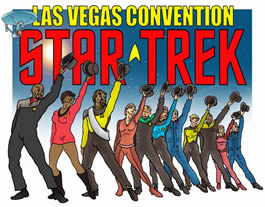 Thanks,
Your "gaming, we're in" friends at Creation Entertainment

Follow us at:






Creation Entertainment
217 S. Kenwood St.
Glendale, CA 91205